4th Of July Buey Chill The Out Fireworks Shirt
4th Of July Buey Chill The Out Fireworks Shirt is a laid-back and festive garment that embraces the spirit of Independence Day celebrations. With its relaxed design and playful message, this shirt captures the essence of enjoying fireworks and the summer holiday.
The shirt's design features a cool and chilled-out Buey character, often associated with a carefree and relaxed attitude. Accompanying the character is the phrase "Chill The Out Fireworks," which adds a humorous twist to the traditional excitement of fireworks displays during the 4th of July.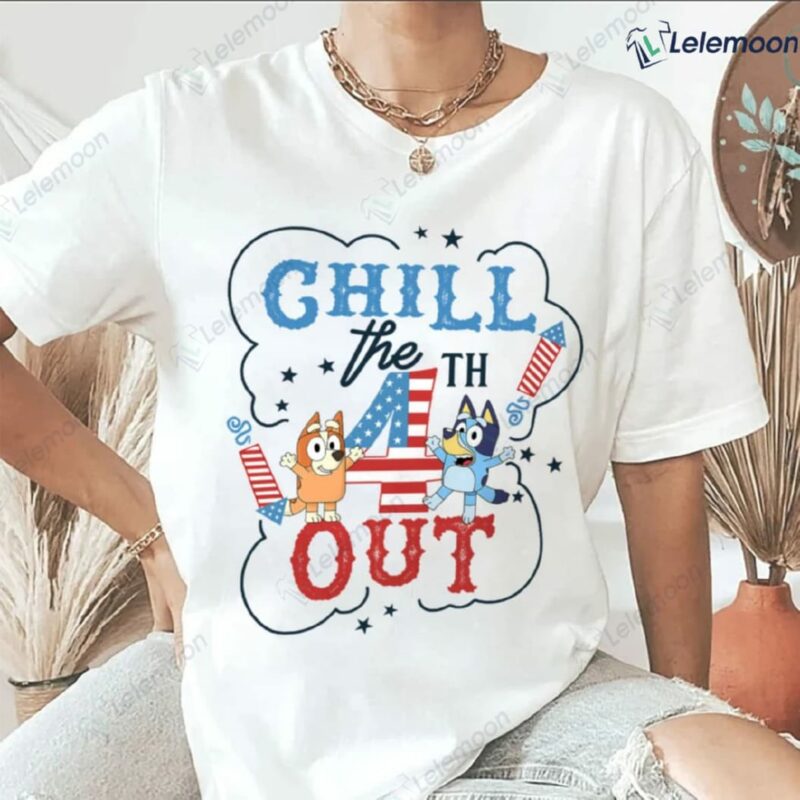 Made from comfortable and breathable fabric, this shirt is perfect for enjoying outdoor festivities in the summer heat. Its design combines a fun and casual aesthetic with the patriotic theme of Independence Day. The bold colors and playful imagery create a visually engaging shirt that's sure to grab attention and spark conversations.
The "4th of July Buey Chill The Out Fireworks Shirt" is suitable for a range of occasions during the Independence Day celebrations. Whether you're attending a backyard barbecue, watching fireworks by the beach, or joining a casual gathering with friends and family, this shirt adds a touch of laid-back style to your outfit.
Wearing this shirt is a way to embrace the festive and carefree atmosphere of the 4th of July. It's a fun and light-hearted expression of patriotism that encourages everyone to relax, enjoy the fireworks, and celebrate the spirit of independence together.
Products Detail:
| | |
| --- | --- |
| Material | Cotton |
| Color | Various Colors |
| Size | From S to 5XL |
| Style option | T-shirts, Hoodies, Tank Tops, Youth Tees, Long Sleeve Tees, Sweatshirts, Unisex V-neck |
| Shipping | From the USA |
| Brand | Lelemoon |