Get the best deals for Teletubbies A Teletubbies Shirt 
The " A Teletubbies Shirt" is a fun and playful piece of clothing that is sure to bring back memories of the popular children's show from the late 90s. This shirt features the colorful and lovable characters from the show, including Tinky Winky, Dipsy, Laa-Laa, and Po, printed on the front.
Made from high-quality materials, the shirt is comfortable to wear and is suitable for everyday wear or for special occasions. The design is bright and eye-catching, with the characters depicted in their signature poses and colors. It's a great way to show off your love for the show and share it with the world.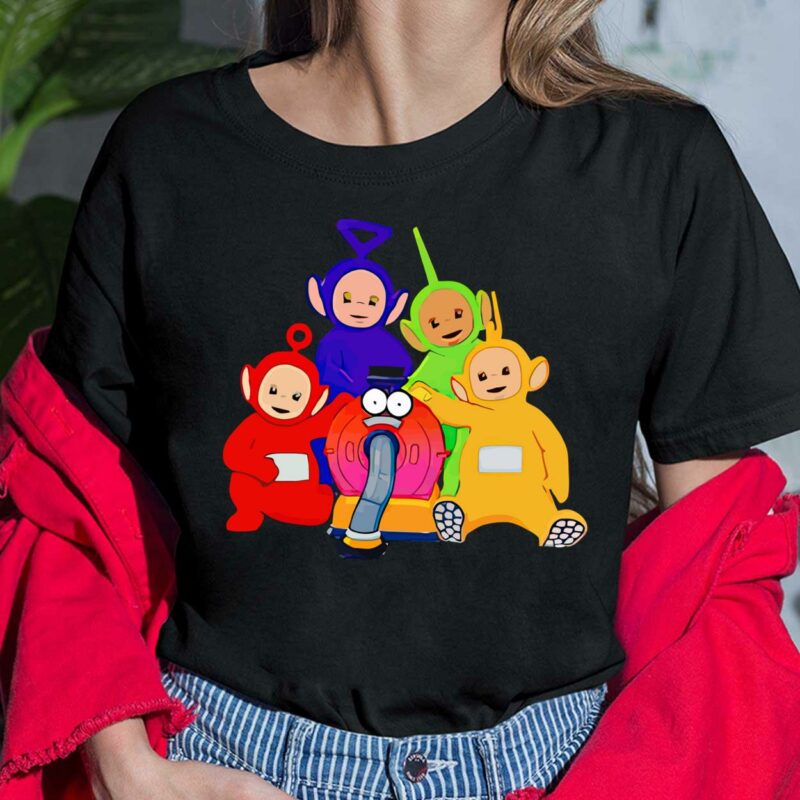 The Teletubbies are a beloved children's show that has captured the hearts of kids and adults alike. With this shirt, you can bring a piece of that nostalgia and fun into your everyday life. It's perfect for wearing to casual events or just lounging around at home.
Whether you're a longtime fan of the show or just looking for a fun and playful shirt, the "Teletubbies Shirt" is a great choice. It's a unique and quirky addition to any wardrobe, and it's sure to make you smile every time you wear it.