America 1776 Home Of The Free Tank Top
Introducing the America 1776 Home Of The Free Tank Top, a patriotic tribute to the birth of the United States and a powerful symbol of freedom. This tank top combines style, comfort, and a deep appreciation for American values, making it a perfect choice for any proud American.
Crafted with high-quality materials, this tank top offers a soft and breathable fabric that ensures all-day comfort. Its sleeveless design allows for unrestricted movement, making it ideal for outdoor activities, summer gatherings, or simply showcasing your love for your country.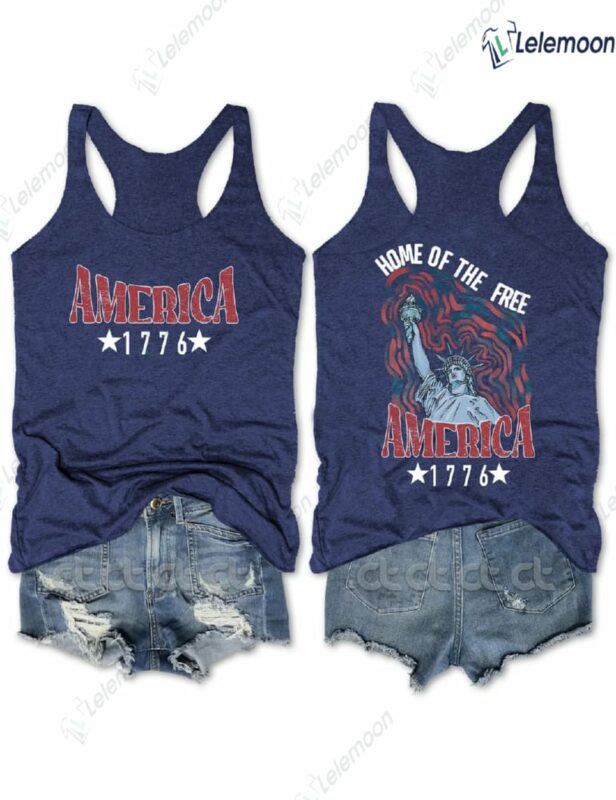 America 1776 Home Of The Free Tank Top is available in various sizes, catering to different body types and style preferences. Whether you prefer a relaxed or fitted look, you can find the perfect size to suit your needs. Additionally, the tank top is easy to care for, making it a convenient and durable addition to your wardrobe.
Not only is this tank top a great choice for your own patriotic wardrobe, but it also makes a meaningful gift for friends and family who share your love for America. It serves as a reminder of the country's rich history and the enduring principles upon which it was built.
Celebrate the spirit of freedom with the "America 1776 Home Of The Free" Tank Top. Wear it proudly and let the world know that you cherish the values and ideals that make America great. Order yours today and wear your love for your country with pride.
Products Detail:
| | |
| --- | --- |
| Material | Cotton |
| Color | Various Colors |
| Size | From S to 5XL |
| Style option | T-shirts, Hoodies, Tank Tops, Youth Tees, Long Sleeve Tees, Sweatshirts, Unisex V-neck |
| Shipping | From the USA |
| Brand | Lelemoon |