Awesome Like My Daughter Shirt
The Awesome Like My Daughter Shirt is a stylish and comfortable piece of clothing that celebrates the special bond between a parent and their daughter. Made from high-quality materials, this shirt features a bold and eye-catching design that is sure to turn heads.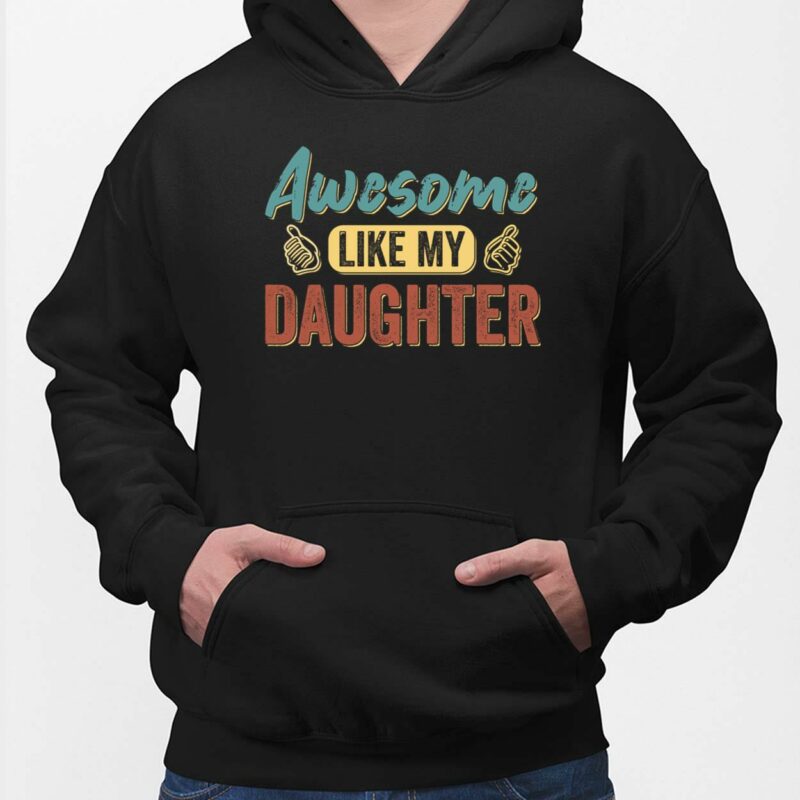 The shirt is available in a range of sizes, ensuring a perfect fit for anyone who wants to show their love and pride for their daughter. The words "Awesome Like My Daughter" are emblazoned on the front of the shirt in bold, vibrant letters, making a powerful statement that is both heartwarming and empowering.
Whether you're wearing it to a family gathering, out on the town, or just around the house, the Awesome Like My Daughter Shirt is a great way to show your love and appreciation for your daughter. So why wait? Order yours today and let the world know just how awesome your daughter truly is!