Defund The Hoa Shirt
Defund The Hoa Shirt is a powerful and thought-provoking piece of clothing that makes a statement about the current state of homeowners' associations (HOAs). The shirt features the message "Defund The Hoa" printed boldly on the front, which advocates for the defunding of HOAs due to the issues they can create.
This shirt is made from high-quality materials that ensure comfort, durability, and long-lasting wear. It comes in a variety of sizes to fit different body types and is available in a range of colors to suit personal preferences. Whether you want to make a statement or simply wear a comfortable and stylish shirt, Defund The Hoa Shirt is a great choice.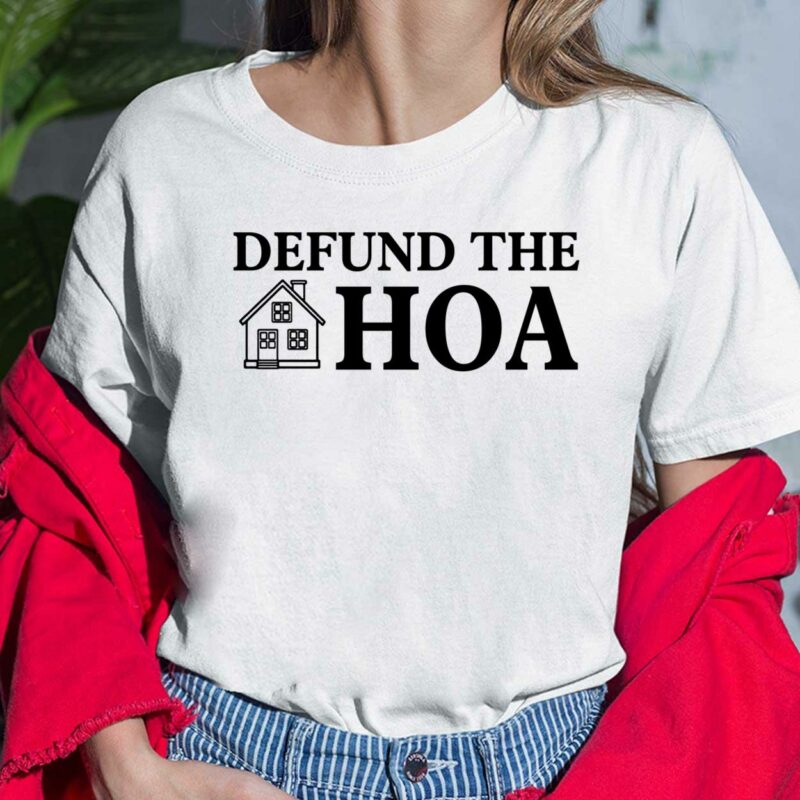 Wearing this shirt is an excellent way to raise awareness about the problems surrounding HOAs and the impact they can have on communities. It can also spark important conversations and encourage others to take action in support of defunding HOAs. With its striking design and powerful message, Defund The Hoa Shirt is a must-have for anyone who is passionate about advocating for change and challenging the status quo.
Overall, Defund The Hoa Shirt is a powerful and empowering piece of clothing that is perfect for anyone who wants to make a bold statement about the need for change in the HOA system.