F*ck Ron Desantis Shirt
F*Ck Ron Desantis Shirt is a bold and provocative fashion statement that is perfect for those who are passionate about expressing their political beliefs. Made from high-quality materials, this shirt features the phrase "Fck Ron DeSantis" in bold, eye-catching letters that are sure to grab attention.
Whether you're protesting against the policies of the Florida governor or simply want to make a statement about your political views, the F*ck Ron DeSantis Shirt is the perfect way to do it. It's a great conversation starter that will get people talking and debating the issues that matter most to you.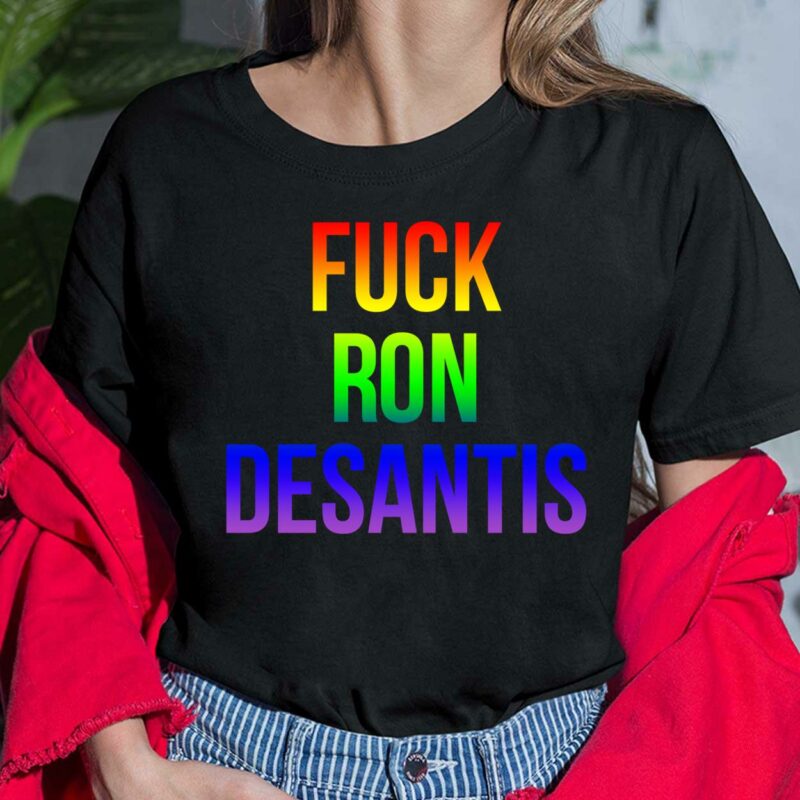 The shirt is available in a range of sizes and colors to suit your personal style and preferences. It's made from soft and comfortable materials that feel great against the skin, making it perfect for wearing on a casual day out or to a political rally.
So if you're looking for a bold and daring way to express your political views, look no further than the F*ck Ron DeSantis Shirt. With its powerful message and high-quality construction, it's sure to make a lasting impression wherever you go.