It's Weird Being The Same Age As Old People Shirt
It's Weird Being The Same Age As Old People Shirt is a humorous and light-hearted garment that playfully acknowledges the perception of aging and the unique experiences that come with being in a different life stage compared to others your age. This shirt is designed to bring a smile to your face and spark conversations.
Crafted with care, the shirt is made from high-quality materials to ensure comfort and durability. Its soft fabric and relaxed fit make it suitable for everyday wear, allowing you to express your sense of humor and embrace your individuality.
The design of the shirt is simple yet witty. It features the humorous text, "It's Weird Being the Same Age as Old People," with a playful font and perhaps accompanying imagery that emphasizes the contrast between your age and the perceived "old age" of others. This design serves as a light-hearted commentary on the different paths and experiences individuals may have at the same age.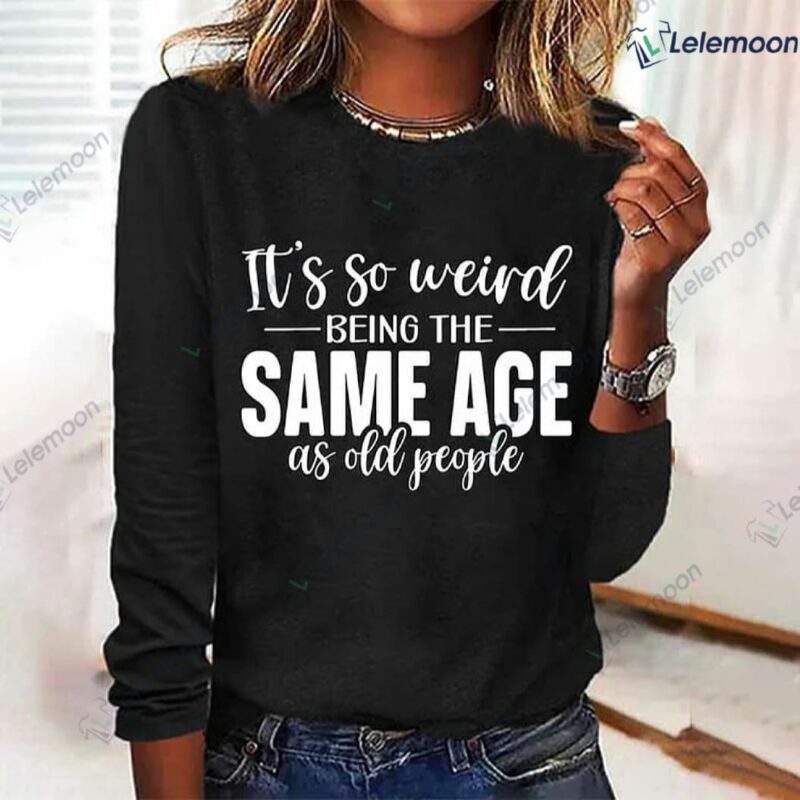 Available in various sizes, this shirt caters to both men and women, ensuring a comfortable and flattering fit for everyone. It's a perfect choice for those who appreciate humor and enjoy engaging in light-hearted conversations.
Whether you're out with friends, attending a social gathering, or simply going about your daily activities, the "It's Weird Being the Same Age as Old People Shirt" adds a touch of humor and self-expression to your outfit. It's a conversation starter that allows you to share a laugh and connect with others who can relate to the quirky aspects of aging.
Embrace your uniqueness and enjoy the humor of life's peculiarities with this shirt. It's more than just a piece of clothing; it's a playful reminder to embrace your individuality, find joy in unexpected situations, and appreciate the diverse experiences that come with different stages of life.
Products Detail:
| | |
| --- | --- |
| Material | Cotton |
| Color | Various Colors |
| Size | From S to 5XL |
| Style option | T-shirts, Hoodies, Tank Tops, Youth Tees, Long Sleeve Tees, Sweatshirts, Unisex V-neck |
| Shipping | From the USA |
| Brand | Lelemoon |