Jew Jitsu Shirt, Hoodie, Sweatshirt, Women Tee
Jew Jitsu Shirt, Hoodie, Sweatshirt, Women Tee is a humorous and playful piece of clothing that is perfect for anyone who wants to show off their sense of humor and love of martial arts. Made from high-quality materials, this shirt features a bold and eye-catching design that is sure to make a statement.
The phrase "Jew Jitsu" is printed in large, bold letters across the front of the shirt, with a fun and playful font that adds to the humorous and lighthearted feel of the shirt. The design is accompanied by a graphic of a Jewish Star combined with martial arts, adding to the fun and playful vibe of the shirt.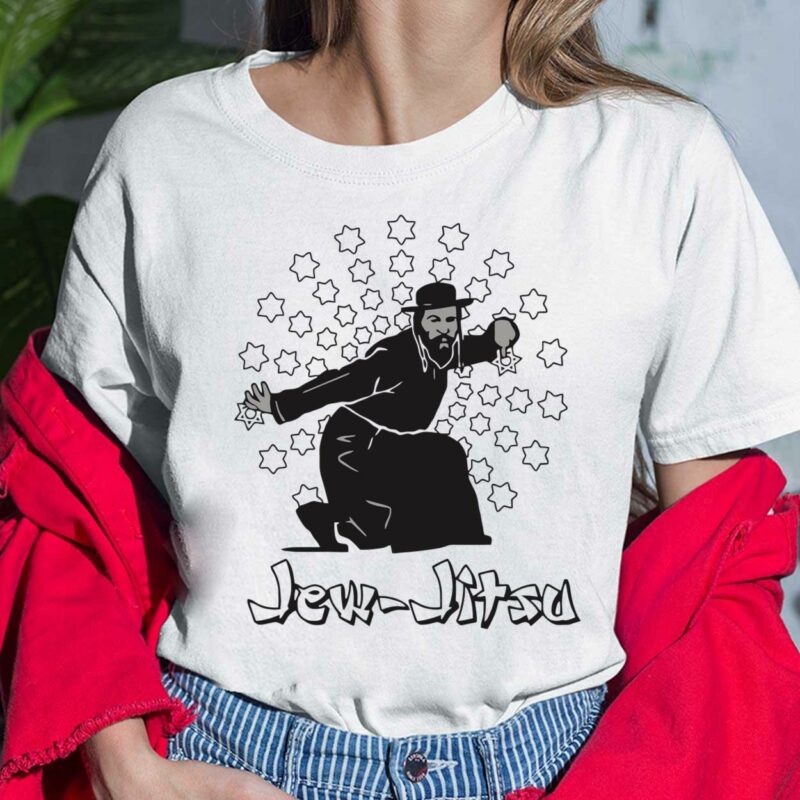 Whether you're a fan of martial arts or simply looking for a unique and humorous shirt, the "Jew Jitsu" shirt is the perfect choice. It's comfortable, stylish, and versatile, making it easy to wear with jeans, shorts, or even dressier pants. Plus, the playful design is a great way to show off your personality and sense of humor, while also celebrating your Jewish heritage.
So why wait? Add the "Jew Jitsu" shirt to your wardrobe today and show off your love of martial arts and your sense of humor in a fun and playful way.