Owen Wilson Nirvana Shirt
The Owen Wilson Nirvana Shirt is a stylish and trendy piece of clothing that features a unique design inspired by the legendary rock band Nirvana. This shirt is made from high-quality materials and is designed to be comfortable and durable, making it perfect for everyday wear.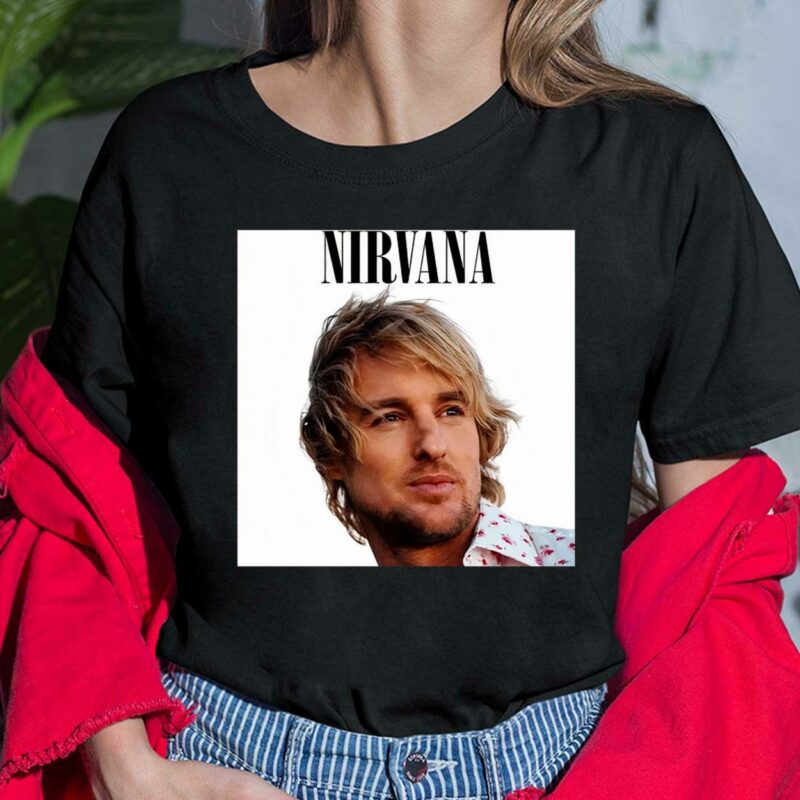 The shirt is predominantly black in color and features an eye-catching graphic on the front that showcases the band's iconic smiley face logo. The logo is stylized with a caricature of Owen Wilson's face, giving the shirt a playful and humorous touch. The graphic is printed in white and yellow, creating a bold contrast against the black background.
The Owen Wilson Nirvana Shirt is a versatile piece that can be worn with a variety of different outfits. It pairs well with jeans, shorts, or even dressed up with a blazer. Whether you're a fan of Nirvana, Owen Wilson, or just looking for a cool and unique t-shirt, this shirt is sure to be a standout addition to your wardrobe.