Seidler Preller 24 Shirt
The Seidler Preller 24 shirt is a premium quality t-shirt that showcases a sleek and modern design. The shirt is made from high-quality materials that are durable and comfortable to wear, ensuring that you will be able to enjoy wearing it for years to come.
The shirt features a unique graphic design that showcases the number "24" in a bold and eye-catching manner. The number is surrounded by intricate and detailed designs that add a sense of depth and complexity to the shirt. The use of black and white color scheme gives the shirt a timeless and classic feel, making it a versatile piece that can be worn in any setting.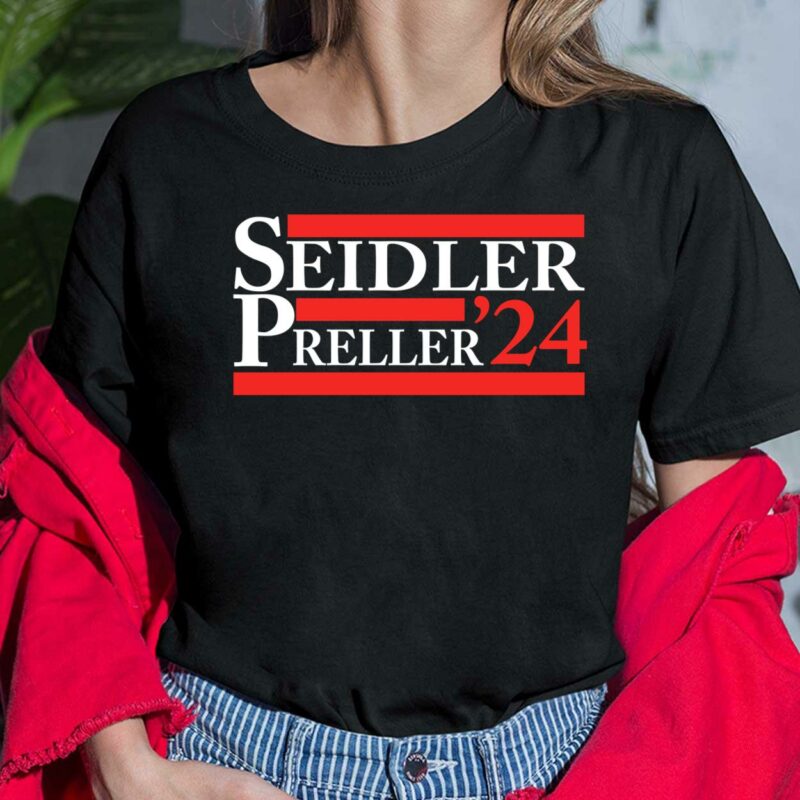 The Seidler Preller 24 shirt is perfect for anyone who is looking for a stylish and comfortable t-shirt that can be worn in any situation. Whether you are heading out for a casual night out with friends or simply running errands around town, this shirt is sure to make a statement.
The attention to detail in the design and construction of this shirt is evident in every aspect, from the high-quality materials used to the precision in the stitching. The shirt is available in a range of sizes to ensure a perfect fit for everyone, making it a great gift idea for friends and family.
Overall, the Seidler Preller 24 shirt is a must-have for anyone who appreciates high-quality, stylish clothing. With its unique design and exceptional quality, this shirt is sure to become a staple in your wardrobe for years to come.