Ted and Beard and Roy and Nate Shirt
The Ted and Beard and Roy and Nate shirt is a fun and playful piece of apparel inspired by the popular television series "Ted Lasso". This shirt features a high-quality print of the show's beloved characters, Ted Lasso, Coach Beard, Roy Kent, and Nate the Great.
Made from high-quality materials, this shirt is soft, comfortable, and easy to wear. The print is vibrant and detailed, capturing the essence of each character's unique style and personality.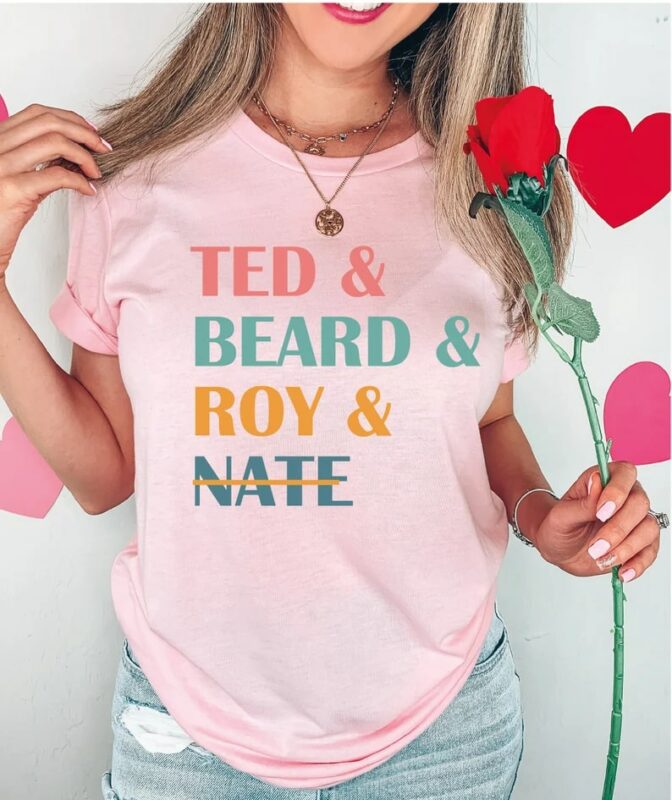 The Ted and Beard and Roy and Nate shirt is available in a variety of sizes and colors, making it easy to find the perfect fit and style to match your personal taste. It is also machine washable, making it convenient and easy to care for.
This shirt is a great choice for fans of the show who want to show their love and appreciation for these memorable characters. Whether you're binge-watching the series or just hanging out with friends, this shirt is sure to make a statement and bring a smile to everyone's face.