Willful Creativity Joyous Passion Shirt
The "Willful Creativity Joyous Passion Shirt" is a unique and inspiring piece of clothing that celebrates the power of creativity and passion. Made from high-quality materials, this shirt is both comfortable and durable, making it a great choice for wearing to work, school, or any other setting where you want to look and feel your best.
The shirt features a simple yet eye-catching design, with the phrase "Willful Creativity Joyous Passion" emblazoned across the front in bold letters. This powerful message encourages you to embrace your creativity and follow your passions, no matter what obstacles you may face along the way.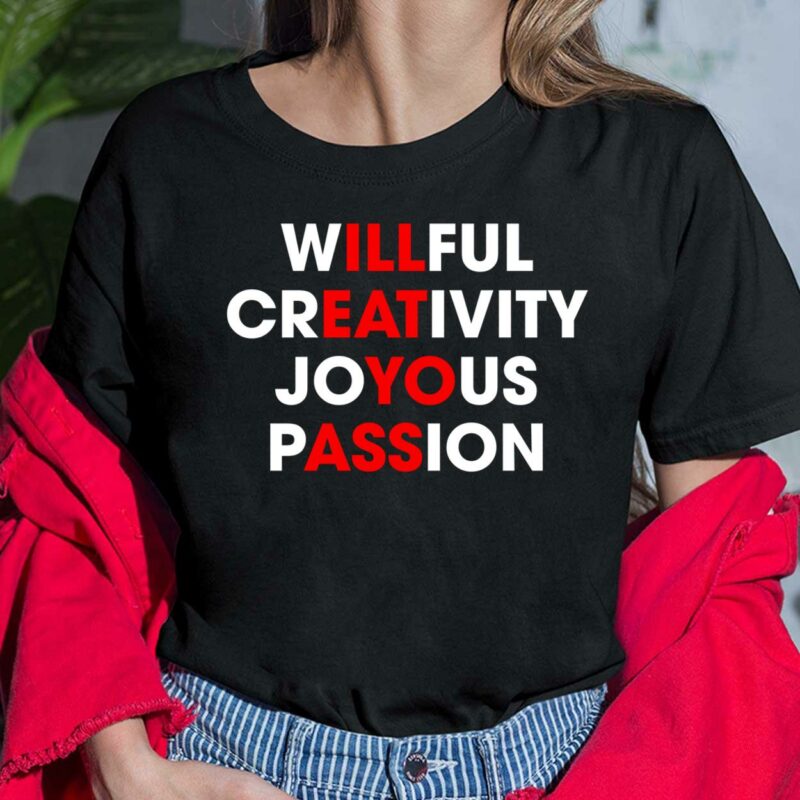 The shirt comes in a variety of sizes and colors, making it easy to find the perfect fit and style for your personal taste. It is also machine washable, ensuring that it stays looking great no matter how many times you wear it.
Whether you are an artist, musician, writer, or just someone who values creativity and passion, the "Willful Creativity Joyous Passion Shirt" is a great way to show your support for these important values and inspire others to do the same. So why not wear this stylish and empowering shirt as a reminder to always pursue your dreams and live life to the fullest?