Wrexham AFC 2023 Third Jersey The White Kit Shirt
Wrexham AFC 2023 Third Jersey The White Kit Shirt is a stylish and distinctive garment that represents the third uniform option for the Wrexham Association Football Club. This shirt features a clean and elegant design, primarily in white, with notable detailing that sets it apart from the team's other jerseys.
The White Kit Shirt showcases the Wrexham AFC logo prominently on the front, highlighting the club's identity and heritage. The logo is a recognizable symbol for fans and represents the team's long-standing history in the world of football.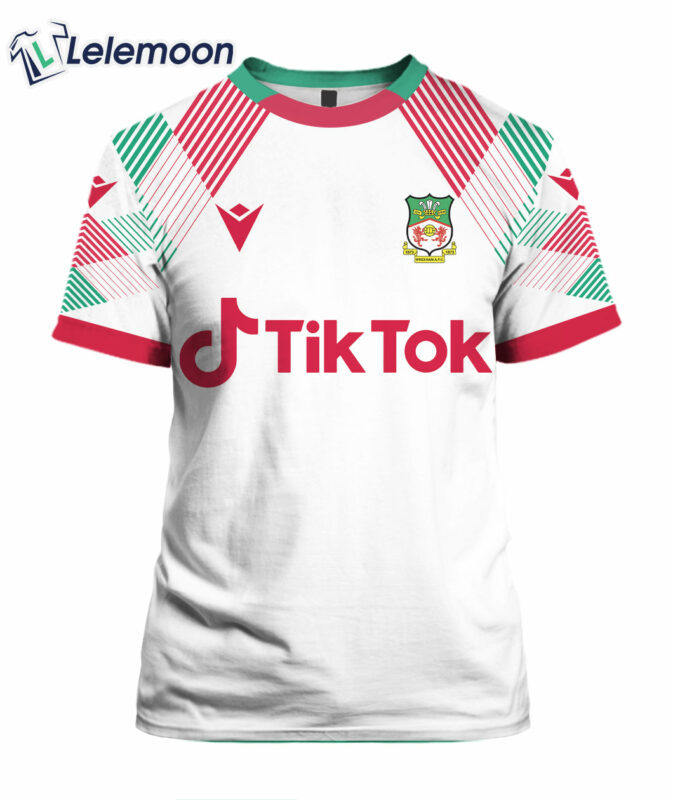 The shirt is crafted with high-quality materials, ensuring both comfort and durability. It is designed to provide a great fit for fans of all sizes, allowing them to display their support for Wrexham AFC with pride.
As the third jersey option, The White Kit Shirt offers a unique alternative to the team's traditional colors. It allows fans to show their enthusiasm in a fresh and distinctive way, while still representing the club's values and traditions.
Whether you're attending matches at the Racecourse Ground or simply displaying your dedication to Wrexham AFC in your daily life, The White Kit Shirt is a must-have for any true fan. It serves as a symbol of unity among supporters and showcases your unwavering support for the team.